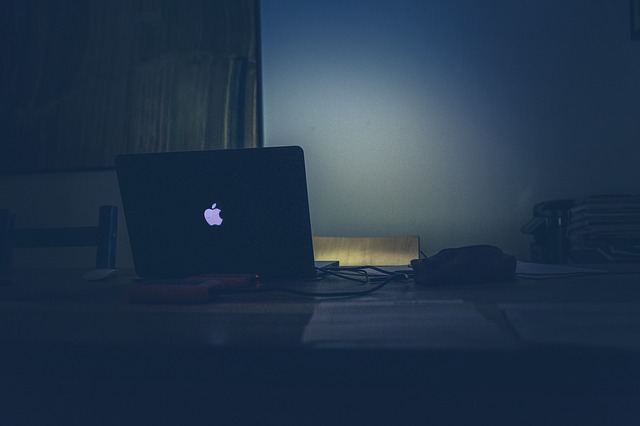 Introduction
In this blog post, I will try to convince myself if I made the right decision. It is going to be a "soft" one. No Xamarin, no MVVM, no CI. Pure text about being a developer. I guess that right now you are thinking "what is he trying to say?". Let me clarify it.
As you may know, I tend to be a Xamarin developer. Last months, I had 3 clients.
Company A that I was working for 8h a day (without weekends),
Company B that I was helping developing an app,
Company C that I was helping support one project.
I was working with those companies because:
I was told that side projects are fun,
You can learn more,
You can increase your salary,
Working with multiple clients might help you open your own business,
I like helping people to achieve their business goals.
After several months of working like this, I'd like to warn you. Side projects are not as good as people describe them. Let me pinpoint the cons of doing them. To be fair, I will also tell you about pros, so you can decide if a side project is for you or not.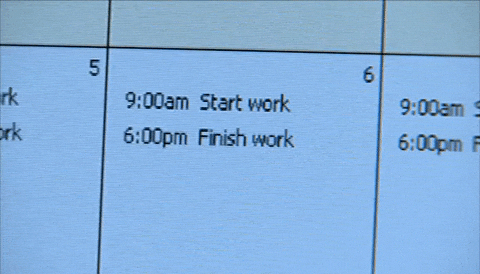 12h working day
Imagine yourself going to bed on a Sunday night. You dress in your comfy pyjamas and you jump straight to the bed to read a book. You wish you can just read that book. Before doing so you need to plan the following day.
Firstly, you check in your calendar/Todoist/whatever-you-are-using what should you do tomorrow. Then you try to fit everything in your day. You end up with the following plan:
6:00 AM wake up
6:05-6:15 AM praying + meditation (oh, you lost 5 minutes! Let's be realistic, you won't get off the bed at 6 AM sharp)
6:15-6:30 AM morning toilet
6:30-7:00 AM breakfast + commuting to your first office
7:00AM-3:00 PM – working for Company A
3:00-4:30 PM – commuting back home + eating dinner
4:30–6:00 PM – exercising/doing shopping/house cleaning
6:00-10:00 PM – working for Company A & B (depending on requirements)
11:00-12:00 – reading a book
Yes, you are right. That was my daily schedule. The interesting part is that I really got used to it. Most of the time, sleeping 6h a day works for me. It works for me when I was not drinking any alcohol in the evening, I closed my computer 1h before going to sleep, I didn't scroll my phone at least 30minutes before going to sleep, I didn't use any electronic device in the last hour of the day, I didn't get emotion before going to sleep. But there is a bright side of that! As soon as you touch your pillow, you fell asleep. Right now, my friends laugh at me that it takes me 10sec to fell asleep. Can you do better?
Planning everything
Having your day packed with work is good for your productivity and ego. You feel like you are finally getting 100% of the day. You are not wasting time on watching some dummy series on Netflix. You don't waste time in shopping malls – you just go to buy things that you need. You are using calendar, TODOIST & Evernote to plan even the simplest activity in your life. Are you going to the toilet? Do you have it planned? Don't forget to leave your phone, so you don't have a temptation to scroll Facebook.
The good thing about doing so it that you got perfect in optimizing processes. Let's take a look at an example. Let's assume that you are going to the supermarket to do your weekly shopping. Are you making a list? If not: are you aware of how much useless things are you buying? What I did (with the huge help of my fiancée) is that every time I go shopping, I make a shopping list. It's a usual iPhone note that I share with my lady. Every Friday evening, we make a menu for the whole week. Later we decompose the dishes into ingredients (we don't put meat on the list as I prefer to have fresh one from the butcher) and we put them on the list. But that's not the end. Later, knowing our supermarket's products arrangement, we change the order on the list so it matches the "design". Then we just need to get there, open the list and follow our usual path (BTW did you know that when doing shopping you should try to avoid the main alley?)
Besides being more productive, there is also a downside: exhaustion.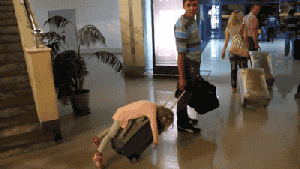 No spare time
On my daily schedule, you can see that except for reading a book & exercising there is no time left for other leisure activities. Some might say that you don't need more than two hours. Being honest, I don't agree. I feel it's kinda selfish. Watching a film with your loved ones or simply talking to them is worth any time. It's good for your soul. It's good for humanity.
Is there any chance that you are a sporty folk? If yes, then for sure you will miss the time when you were going to the gym.
Furthermore, there are some unpredictable activities on a daily basis. Life is not stable, and each day is different. One day one of your friends might want to ask you to join him on a trip to some nice city. He's just found cheap plane tickets and you can join him if you want. On the other day, it might be someone's birthday that you forgot about. Unexpected party. Funeral. Grill. Nice event in your neighbourhood. Wind alert (pretty important for wind and kite surfers). There are many options for unpredictable situations. Are you sure that you are that eager to sacrifice them because of a side project? In advance for what? Prestige? Money?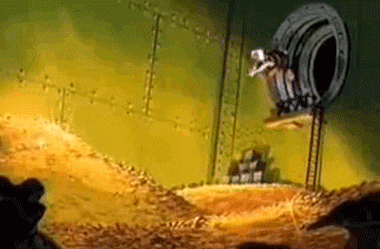 Money is not everything
If you are reading this article, then there is a big chance you are a developer or wanna-be developer. We, the developers are in the damn good position. We are not starving; we receive several offers a month on LinkedIn and we are earning pretty good money. The problem is that this situation is slightly toxic. In each company, you will get to know that one person who earns more than you. What's even worse you might think that that person has similar skills as you have. People in their nature want to have more than others. We want a nicer car than our friend, prettier wife then our brother, a bigger house then our parents and bigger salary than our colleague. This is a huge problem. As Jordan B. Petterson wrote in his book: there will be always someone "better" than you. Can you play the guitar? Are you as good as Jack Whiter? Are you a prime minister of Canada? Who cares when there is also a President of the United States? There will be always someone who earns more. You can do 7 side projects in your spare time and eventually you find someone who earns more. The question is what are you gonna do with it?
Of course, if you feel like you are underrated go to your boss and ask for a salary raise! Don't' even hesitate for a second. If you are not feeling like this, I'd strongly suggest you should learn to leave with it.
You really don't want to sit in the theatre and think about the money you could have earned if only you were coding at home. Money is nothing when you are not able to spend it. You are not able to spend it when you are only working. It's true that you can buy many items that can help you from being happy. It's always better to cry in a Ferrari. But can you buy time or health?
Do you like having white hair?
Wrong diet, lack of sleep, permanent exhaustion can lead to multiple side effects. I am not even saying those can lead to the diseases as I don't want to be that pessimistic. Those are also the cons that no one will ever tell you about. Who will tell you that he gained 7kg because of that project that he was involved in a month ago? Let's say it out loud: working too much is not good for your health. For someone too much means 12h a day, for others 8.5h a day and for someone, it might even mean 6h a day. It's pretty personal and I think we can't judge everyone.
Indeed, it's fun
Despite the things, I've written above side projects are fun.
… but for a short period of time. I can't imagine working like this for a 300days a year. For me, it's too exhausting. What is good though is that you get to meet many nice people. You can get to know new frameworks, you can learn new patterns, you can see by yourself how others solve the problems. It is really important no to do it only for money. If you do it only for dollars, why don't you change a job for a better paid one?
Summary
I feel relieved. I think I've explained to me that the decision to reduce the work I do, was a good one. I still have two clients, but I don't work that much. I still believe that side projects are needed but you need to properly plan them. In my option, you can't work 12h a day for several months.
Part of human life is simply leaving. Just leave your life.
DISCLAIMER I've never planned my visit to the toilet.